Khusk Khansi KY Elaj Ka Desi Totka
Khansi winter season main common marz hy. main app ko  Khusk Khansi KY Elaj Ka Desi Totka btata hoon hoon. jo intehai easy aur pansari ki dokan sy aam mil jata hy.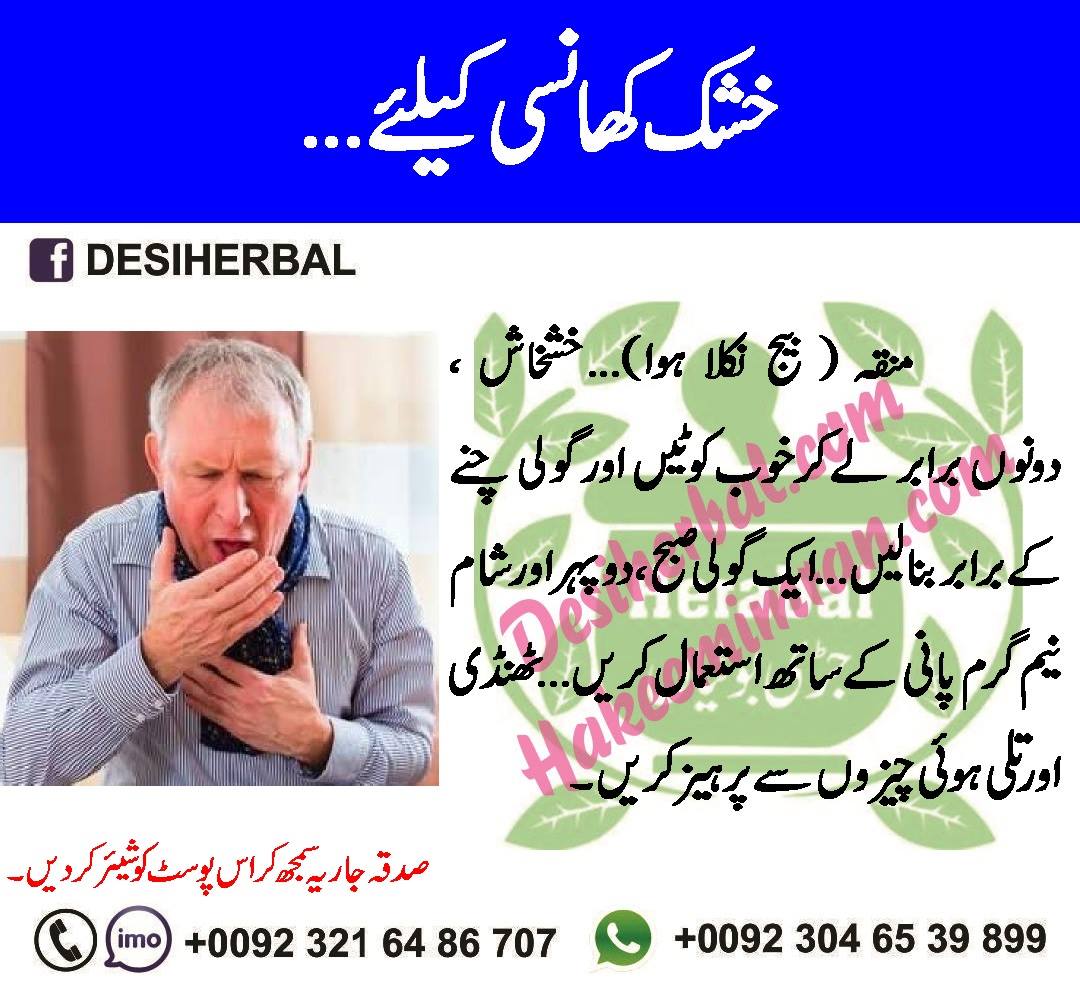 Khusk Khansi KY Elaj Ka Desi TotkaBlack Raisins (Munakka)
Munakka is a dried form of grapes. The benefits of munakka are countless. It is an excellent home remedy for most of the diseases. If you have been consuming a lot of meat, oily meals, alcohol, and overeating, then black raisins or munakkas are the answer. Excessive consumption of high-fat food leads to acidosis, a condition in which the acidity of the body fluid in abnormally high.
Black raisins are highly alkaline and help restore normal functioning in the body. Therefore, if you are suffering from acidity due to wrong eating habits, then 25-30 black raisins taken in the evening or early morning would help you feel better. It is a better option than taking antacids as apart from their alkaline nature, they also contain easily assailable iron. For those of you who are anemic, black raisins are a natural answer. For increasing your strength and stamina, mix 25 gm of raisins in milk and consume daily.