Nazar Ki Kamzori Ky Elaj Kay Desi Totky
world main har 3rd person ki  Nazar Ki Kamzori  ka shikar hy .is kay liyay main yahan app aik nuskha btata hoon bana kar use karin aur prayers main yad rakhain.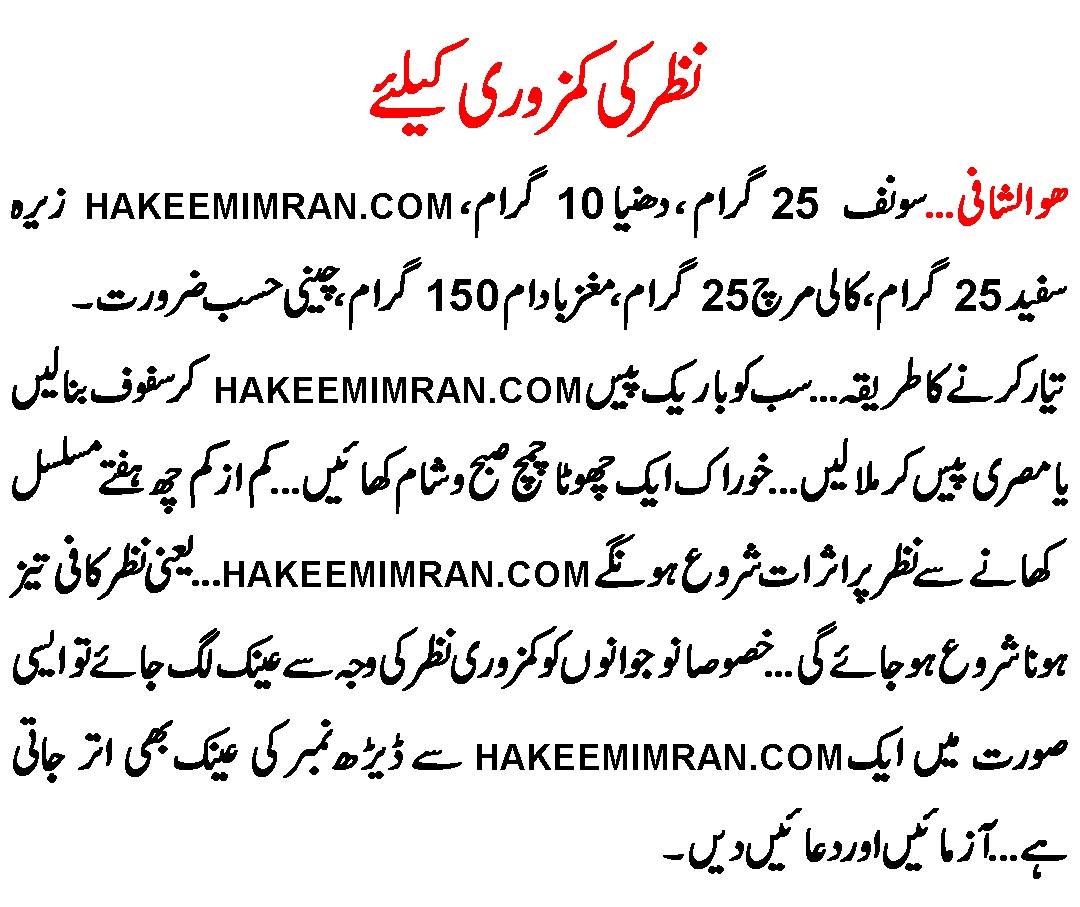 Home remedy 1
Take about seven almonds and put in the mortar add two teaspoon of fennel seeds (Saunf) add one teaspoon of sugar candy ( Misri ) crush the mixture and make a powder. Store this mixture in a cool dry place, add one teaspoon of this mixture to a glass of warm milk and take it every night at bedtime. Make sure do not eat or drink any thing after having this mixture for two hours.
Home remedy 2
Take a cup of warm milk add half teaspoon liquorice powder ( Mulethi ) and half teaspoon clarified butter ( Ghee ) add one teaspoon honey mix all these well and drink this everyday before going to bed at least three months.
Tips for better eyesight.
Fix anti glare screen to your computer monitor.
Wash your eyes with water 2-3 times in a day.
Rub your palms with each other and when they heated up cover your eyes with your palms for a minute this will relax your eyes