Sana Makki (Senna Leaves) Aur Tibb e Nabvi
Sana Makki  is a miraculous remedial herb. It is used to cure constipation(QabZ), hemorrhoids and post-anal operations. It is considered best to eat either with honey or butter.
Prophet Muhammad (peace be upon him) also used to take Senna leaves and it is a part of Tibb e Nabvi treatment. It is also used for weight loss (Wazn Kam karny) in some places.
Sana Makki (senna leaves) is a true miracle of my Allah's creations & it is one of the valuable herbs of Tibb-e-Nabvi,
Ibraheem ibn e abi laila narrates that Rasululllah sallalalhu alaihi w sallam says necessarily use Sana and sanoot; because there is a cure in both of them from every disease except the "saam" some one asked ya Rasulalah what is saam? Replied that death! (Ibn e majah hadith no 3457)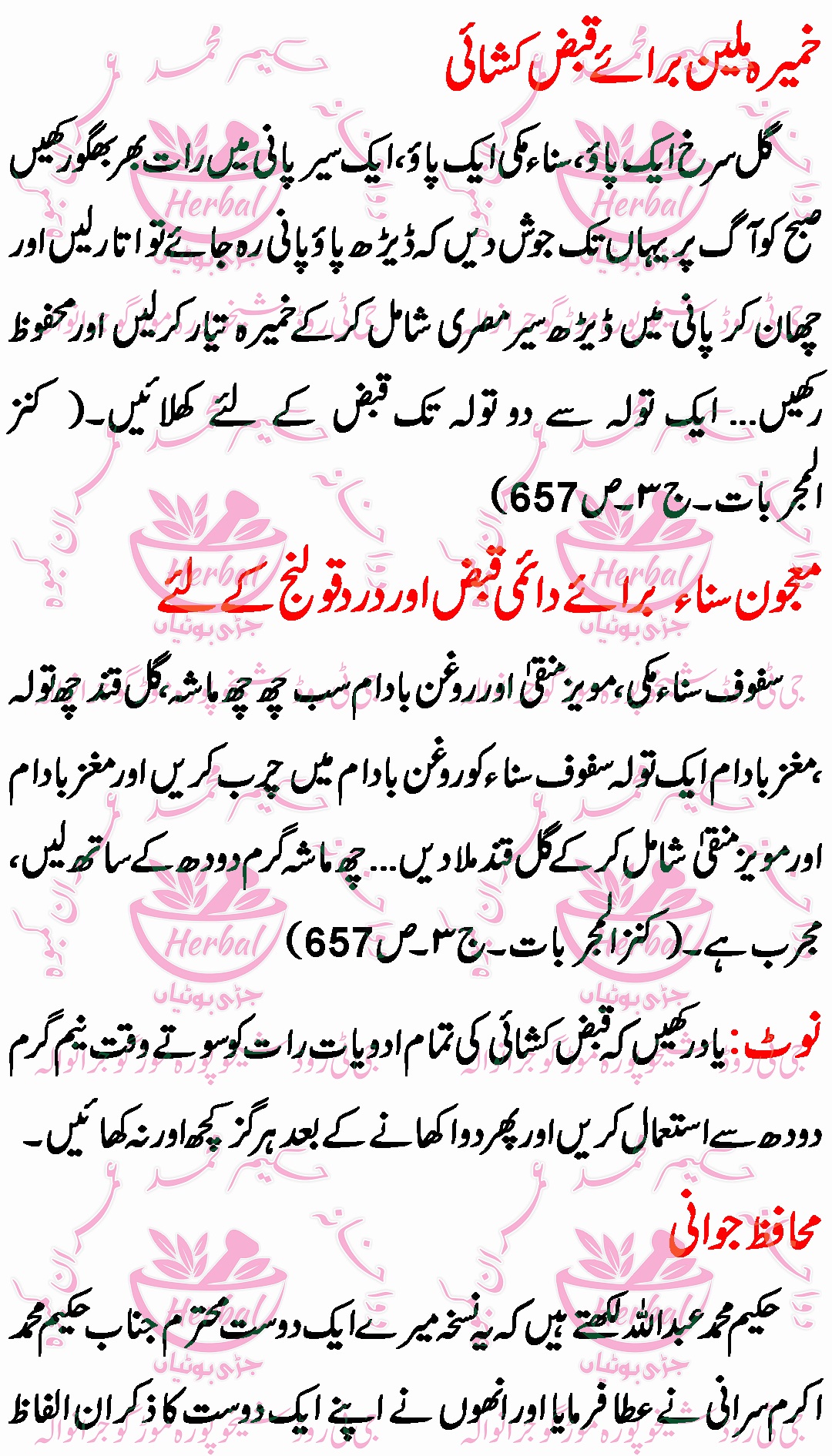 Mardana Kamzori Ka Ilaj… Shadi Course

sana makki weight loss,sana makki benefits,sana makki in urdu,sana makki constipation,sana makki in english,sana makki herb,sana makki leaves in urdu,sana makki weight loss in urdu